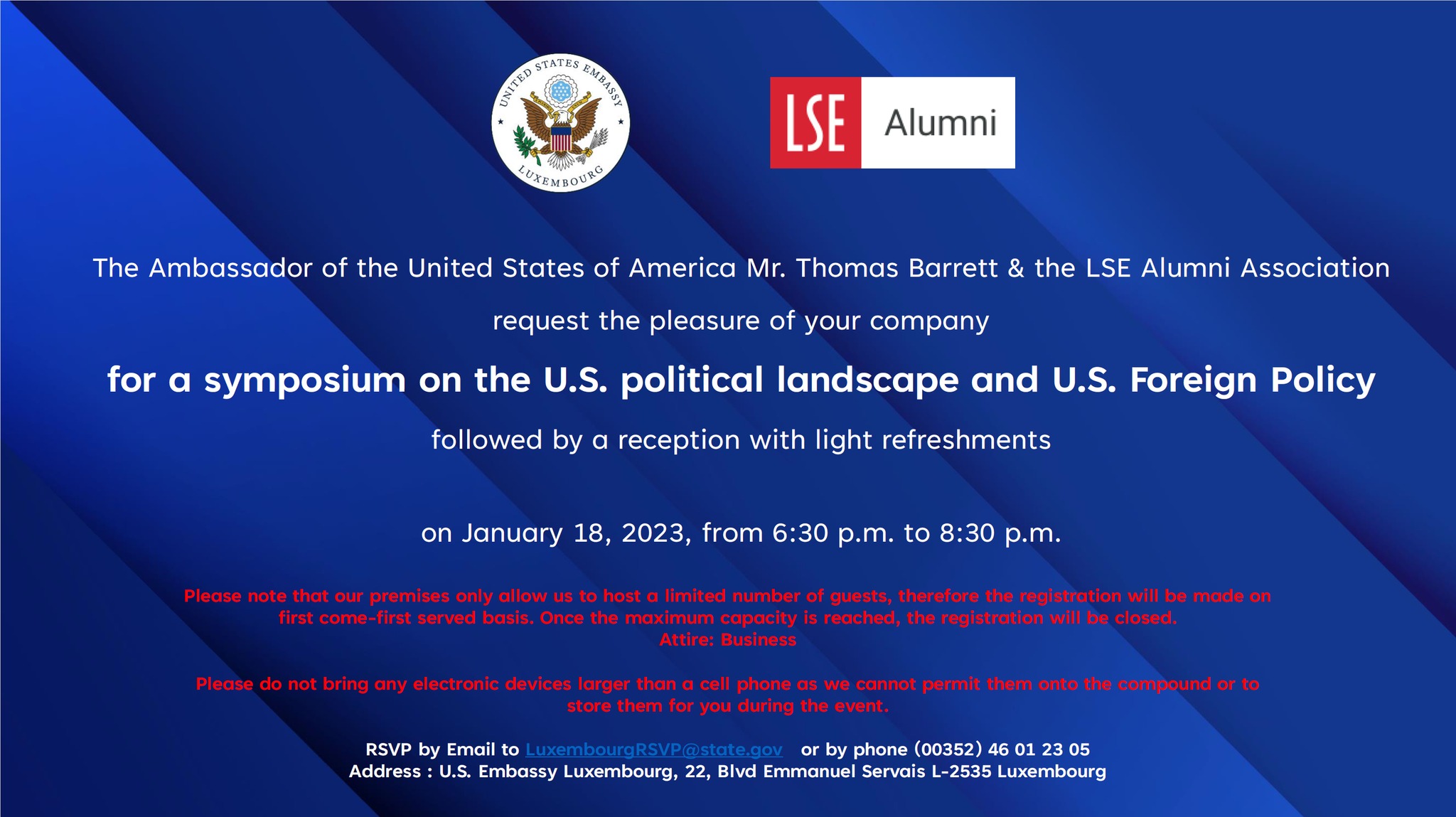 The Ambassador of the United States of America Mr. Thomas Barrett & the LSE Alumni Association request the pleasure of your company for a symposium on the U.S. political landscape and U.S. Foreign Policy followed by a reception with light refreshments
on January 18, 2023, from 6:30 p.m. to 8:30 p.m.
Please note that our premises only allow us to host a limited number of guests, therefore the registration will be made on first come-first served basis. Once the maximum capacity is reached, the registration will be closed.

Attire: Business

Please do not bring any electronic devices larger than a cell phone as we cannot permit them onto the compound or to store them for you during the event.

RSVP by Email to LuxembourgRSVP@state.gov or by phone (00352) 46 01 23 05.

Address:
U.S. Embassy Luxembourg, 22, Blvd Emmanuel Servais L-2535 Luxembourg