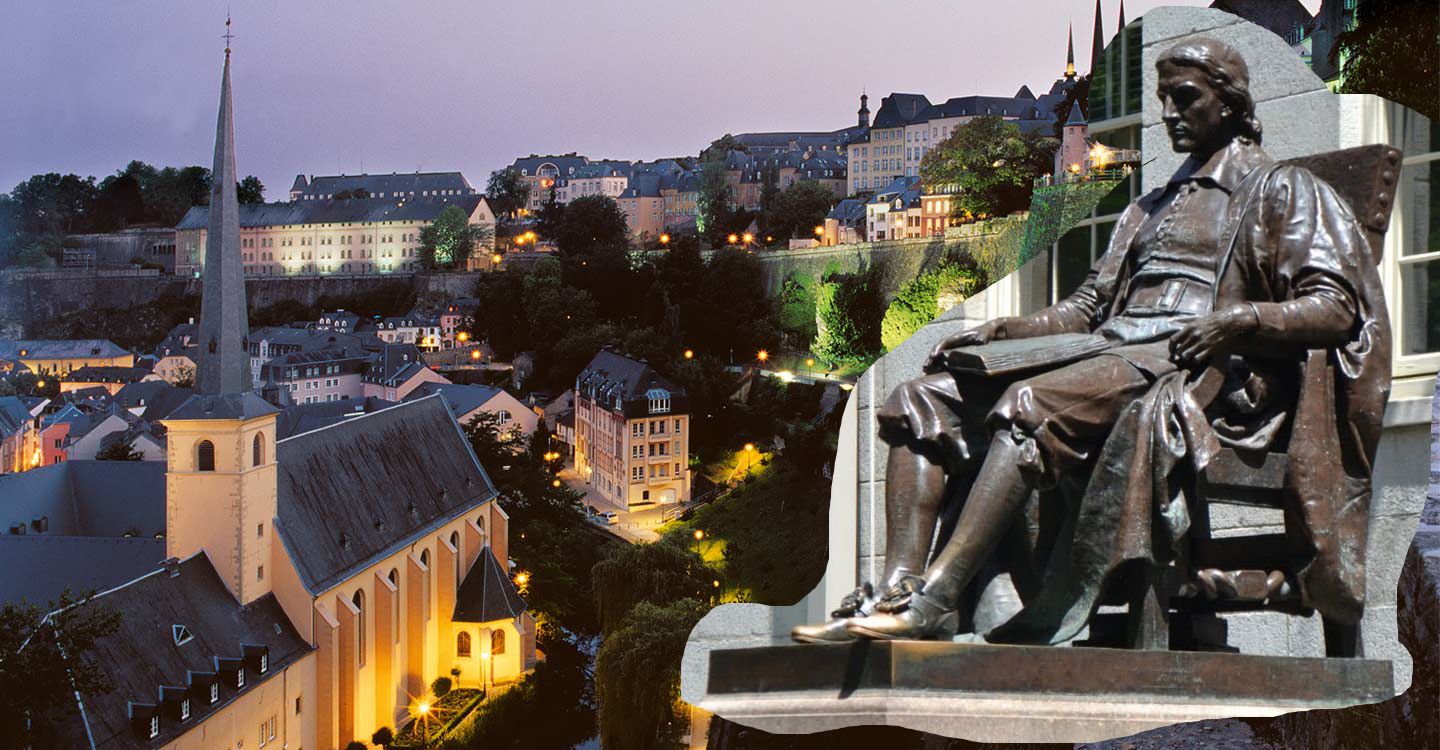 ANNUAL GENERAL MEETING
PLEASE REMEMBER TO EITHER
SIGN UP
or
SEND VOTING FORM or PROXY

- we need to make sure we get quorum for the AGM!

Wednesday 24 May 2023 7 p.m.
(in person event, further details to be announced)
Annual General Meeting

The Annual Meeting will be followed by an optional

3 course dinner

Location: TBC

Price for the dinner €XX per person (drinks not included).

YOU MAY ALSO come to the Annual General Meeting without participating in the dinner.

RSVP by Friday 19 May 2023
Note: There are limited dinner spaces, first come first serve.
YOUR SIGNUP IS NOT VALID UNTIL YOU HAVE PAID

Please sign up by clicking here.
Please let us know if you want dinner and if you want a vegetarian meal.
NOTE: To reserve the dinner, you also have to pay by clicking here for PayPal
(make sure to tell us what you pay for)

or via transfer to

Account Holder: Harvard Club of Luxembourg
Account Number: LU50 0024 1347 3610 0000
BIC Code: BILLLULL
Bank: BIL

YOUR DINNER IS NOT RESERVED UNTIL YOU HAVE PAID

For the formal part of the AGM, please see
CONVENING NOTIC

E

FINANCIAL STATEMENTS

VOTING/PROXY FORM
Since we need quorum, if you cannot join us for the AGM to be valid, please send us a proxy and/or voting form, see above.

Although all members are welcome to join the meeting, only Registered Members can vote. If you have not registered, please do so, using the form available here. You can find more information about membership here.

Since our Statutes require 50% of our registered members to participate for quorum, we ask that you complete the enclosed VOTING FORM and send it to the email addresses indicated in the form if you cannot participate.

Board Election
As part of the Annual Meeting there will also be elections for the Board. If anyone wants to join, or want to nominate a new Board member, please let us know!

Current Executive Board members (elected in 2021 for two-year period) for re-appointment:
Lauren Harris (AB 1999), Co-Secretary

Atle Hedløy (AB 1983, SM 1983, MBA 1988), President

Leticia G. Lizardo (LLM 2005)

Christopher Morse (MTS 2009)

Florian

Zinoecker (MPA 2008), Vice President and Secretary

Jasmine Zhang (AB 2006)
Current Executive Board members (elected in 2022 for two-year period):
Michael Becker (MPA 1988), Co-treasurer

Ruth Lau (HBS 2016), Vice President and Treasurer
Please note that, to this day, the following members of the Association have confirmed their candidacy for a board membership position (in alphabetical order):
Other candidates.
The club statutes allows for up to nine Board members, since three of the members elected last year have withdrawn, there are three spaces open:
Other members who wish to be on the Board, please let us know by Friday, 17th June at noon. A complete list of candidates will be sent all members after this deadline. Note that the articles of the association, allow nominations for candidates properly made from the floor at the GM itself as well.
Facebook Group
Remember to join our closed group on Facebook.
---
WhatsApp group
Sign up for our members-only WhatsApp group here.
---
LinkedIn Group
Please join our closed group on LinkedIn here.
---
Registration Form
If you have not already done so, please kindly complete our club registration form and return it to members@harvardclub.lu. You can find the registration form here: PDF or Word. Although you are not required to fill in the form to be a member of the club, registration is however required in order to be able to vote in the general meetings. It will also enable us to keep the club membership records up-to-date.
---
Members
If you know any Harvard alumni who did not receive this email, please let them know about this event and also let us know about them, so that we can include them the next time.
---
Spouses and Partners can also be Members
Spouses and partners of Full members (i.e., Harvard alumni) are Associate members: We encourage spouses and partners of Harvard alumni, and parents of current Harvard students to register using the registration form (PDF or Word - under "Harvard affiliation", please write "Spouse" or "Partner" and the name of the Full Member, or "Parent" and the name, Harvard program and class of the student), and also to become members of the Facebook group.